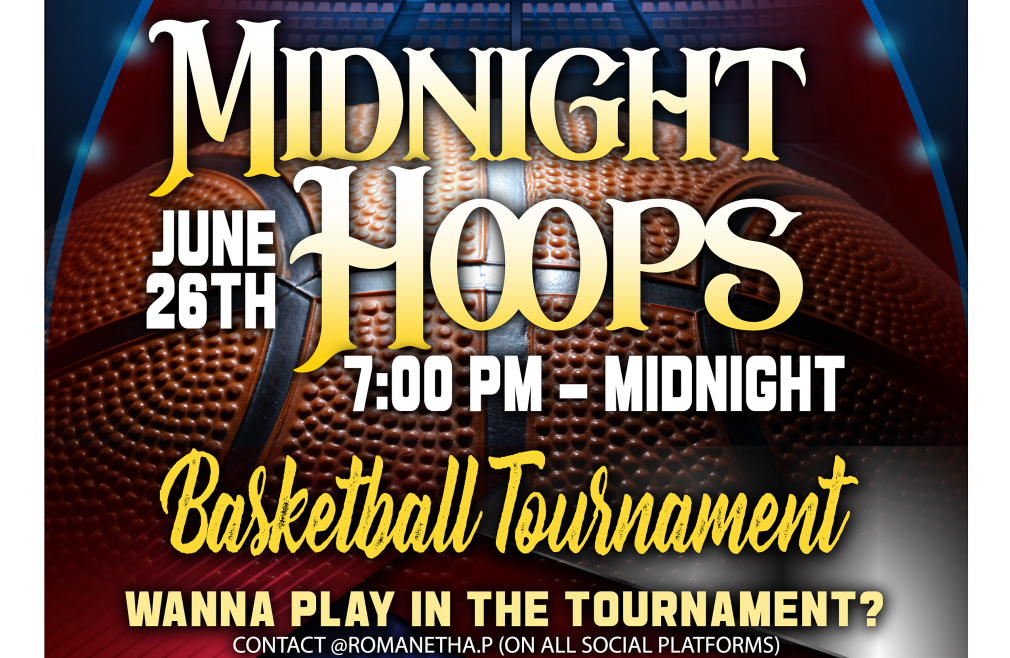 Tuesday, June 11, 2019
,
12:00 AM - Thursday, June 27, 2019, 12:00 AM
Basketball Tournament
Come out for food, fun and fellowship! Come out to Midnight Hoops on Wednesday, June 26 at the Brookland Health and Wellness center at 7pm. Pre-registration is a MUST to all who wish to play.