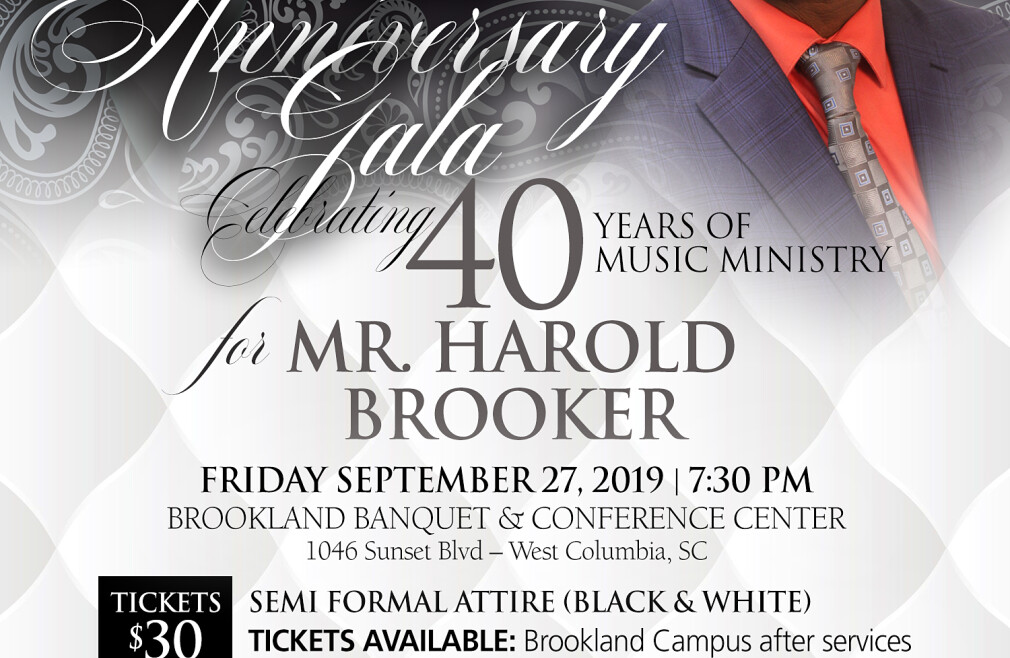 Sunday, September 01, 2019
,
12:00 AM - Friday, September 27, 2019, 7:30 PM
Join us in celebration of 40 years of service from our Minister of Music- Harold Brooker. We will celebrate on Friday, September 29th at 7:30 pm at the Brookland Banquet and Conference Center, a gala. Tickets are $30 and can be purchased after each worship service. Reserved tables are available. For more information, please contact K. Allen Campbell. It's a Black and White Affair, celebrate with us- Friday, September 30th at 7:30 pm.