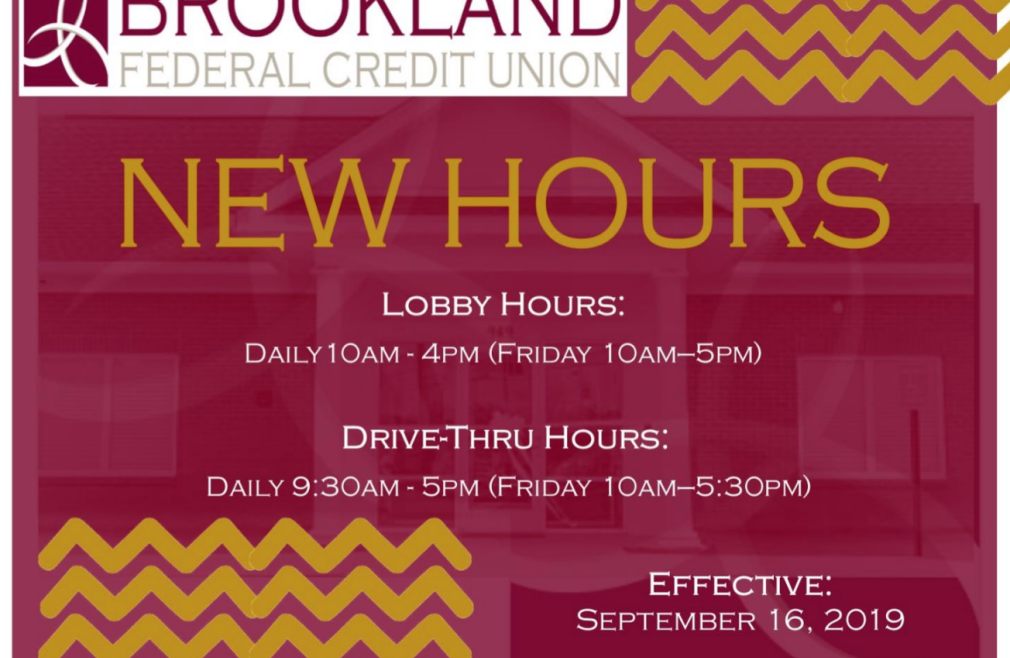 Friday, September 13, 2019
,
12:00 AM - Thursday, October 31, 2019, 12:00 AM
Effective Monday, September 16, the hours of operation are changing. In order to improve service with consistent daily hours, we have established the following schedule. Each day our lobby will open at 10 am and close at 4 pm. Our drive-thru will open earlier at 9:30 am and close at 5 pm. On Friday's, we will extend the lobby hours to 5 pm and the drive-thru until 5:30.