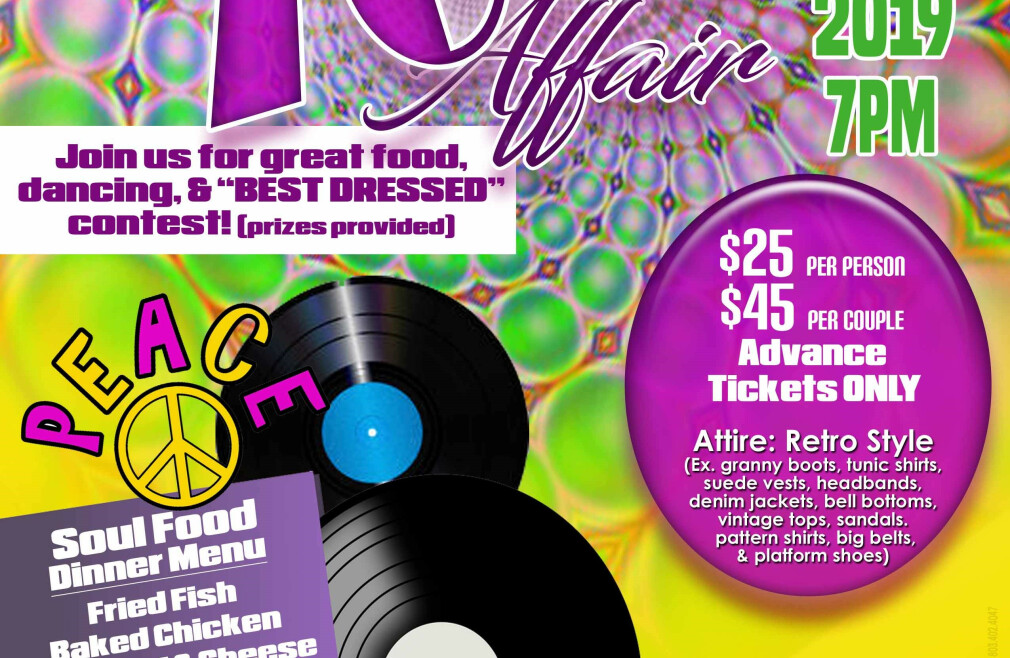 Friday, September 20, 2019
,
12:00 AM - Friday, November 01, 2019, 12:00 AM
The Couples for Christ ministry will sponsor "A 70's Affair" on Friday, November 1, 2019 at 7:00 p.m. in the Health and Wellness Center. Join us for dinner, dancing, the Soul Train line, colorful decorations, and the Retro clothing contest where cash prizes will be awarded. Please stop by the table after both services for additional information.