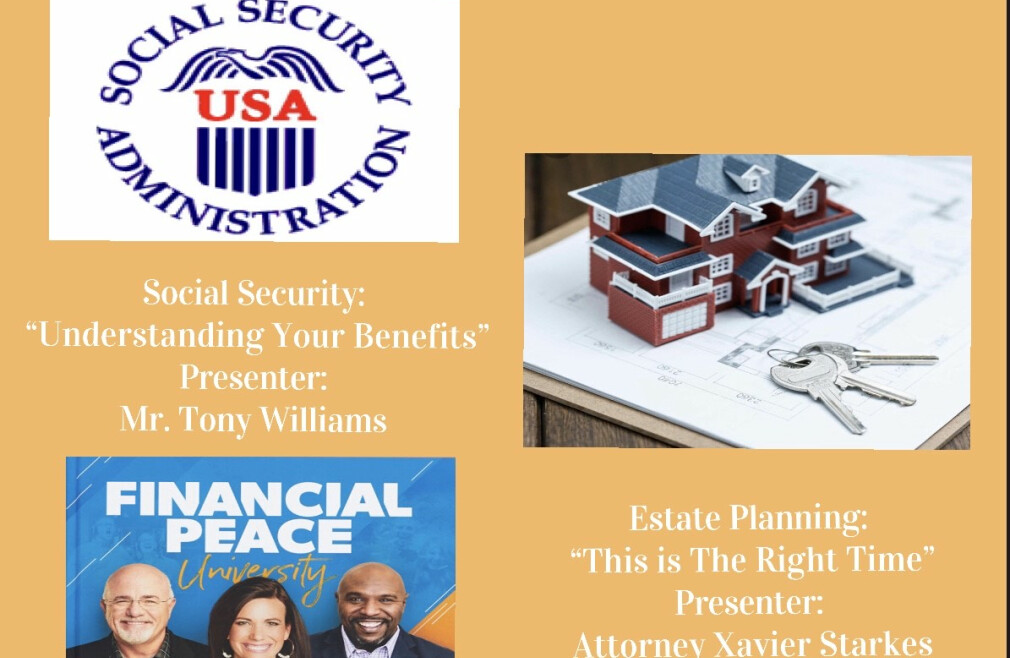 Tuesday, November 05, 2019
,
12:00 AM - Saturday, November 23, 2019, 12:00 AM
The Financial Ministry will sponsor its annual Financial Mega Forum, Saturday, November 23, 2019 at the Brookland Baptist Banquet and Conference Center. This year's theme is "Financial Peace: Getting Your House In Order Part II." The forum will include a keynote speaker, and expert presenters to cover topics to include Social Security-Understanding Your Benefits, Estate Planning: The Time Is Now, and Financial Peace: Budgeting with Dave Ramsey. This event is absolutely free. Please visit the registration table in the Health and Wellness Center for additional information.