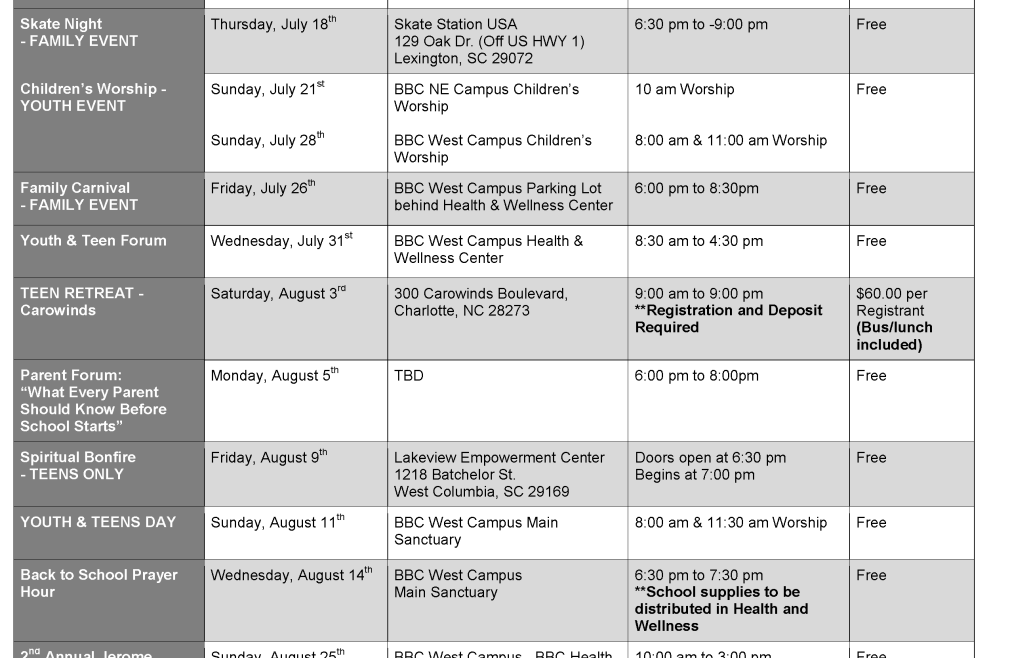 Tuesday, June 04, 2019
,
12:00 AM - Sunday, August 11, 2019, 12:00 AM
It is that time of year again to start registration for Youth and Teens Day 2019! This year's theme is "I Am greater than I Was" derived from Ephesians 4:20-24. Registration is in the Health and Wellness Center.
Join us at our Kick-off cookout at Weston Lakes on Saturday, June 29 from 1 pm -5 pm. Come out for food, fun and fellowship! Come out to Midnight Hoops on Wednesday, June 26 at the Brookland Health and Wellness Center at 7 pm. Pre-registration is a MUST to all who wish to play.
Youth and Teen Registration Form 2019
More Events and Details