Brookland Entities
BROOKLAND IS HIRING!! CLICK HERE FOR MORE DETAILS!!



THE BROOKLAND BANQUET AND CONFERENCE CENTER IS OPEN FOR LUNCH AT 11AM. THE BUFFET WILL OPEN TUESDAY-FRIDAY, 11 AM - 2 PM WITH A LIMITED BUFFET. ALL COVID PROTOCOLS ARE IN PLACE. YOU CAN ALSO FIND US ON DOORDASH AND GRUBHUB.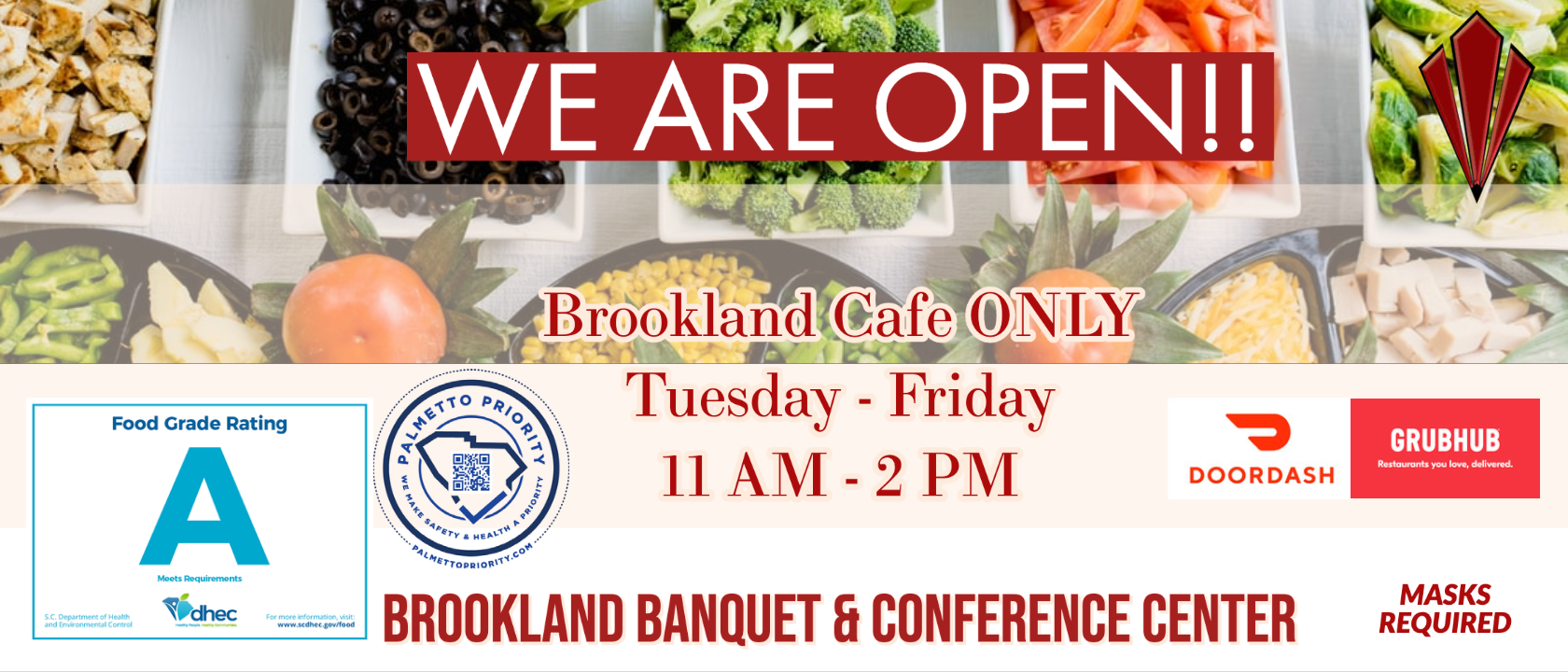 The Food Bank will be closed on Monday, November 30, 2020, for Inventory and cleaning.
We will resume our regular schedule on Monday, December 7, 2020. Have a Bless one and be well.
The Brookland Community Food Bank
ENTRANCE BY THE ATHLETIC FIELD
Hours of Operation:
Monday
11AM-1PM
(Closed on ALL Major Holidays)