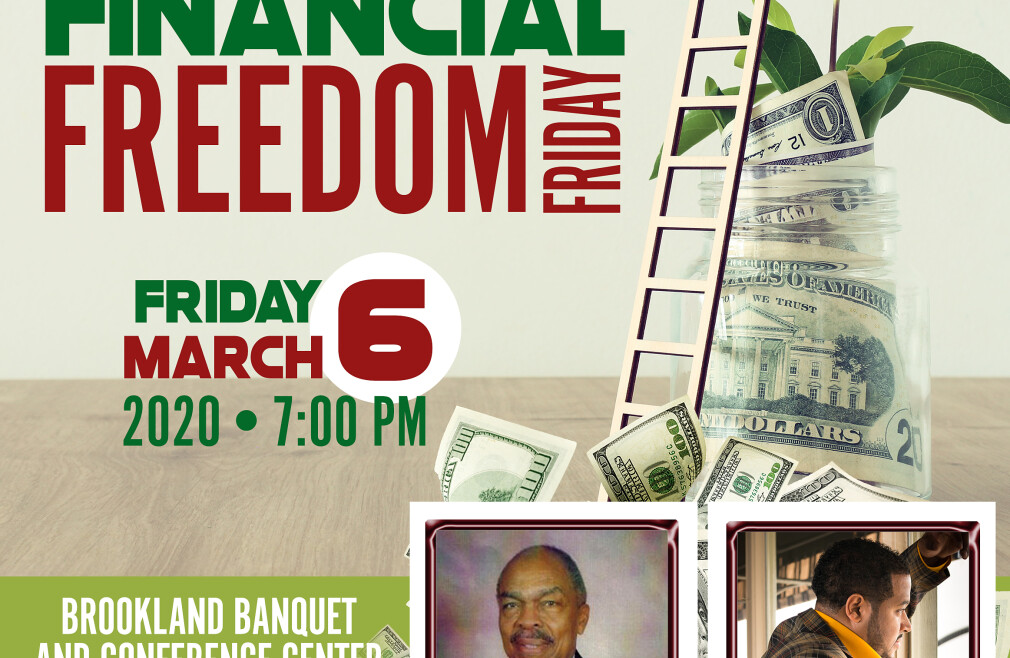 Tuesday, February 04, 2020
,
12:00 AM - Friday, March 06, 2020, 12:00 AM
The Financial Ministry presents their Annual Financial Freedom Friday. Financial Freedom Friday will be held Friday, March 6, 2020 from 7:00 - 9:00 p.m. at the Brookland Baptist Banquet and Conference Center. You don't want to miss this exciting FREE event that will provide an evening of jazz entertainment, refreshments, and most importantly a great message from our keynote speaker Mr. James " Jim" Felder. Mr. Felder will share with us the history of Entrepreneurship in South Carolina and the connection between politics, economic empowerment, and how God's Word directs His people regarding those issues.