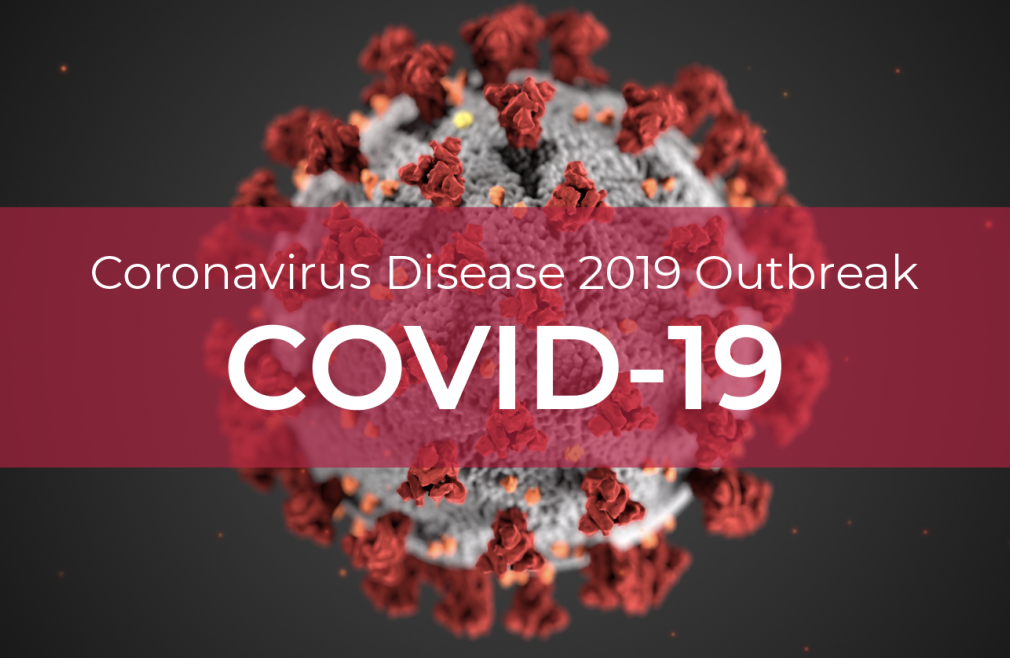 Every Monday
,
12:00 AM
Services are suspended in the Main Sanctuary of the Brookland Baptist Church on Sundays at both services until further notice. We are encouraging participants to watch our BNE Live Stream at 10AM and Main Campus at 11AM.

4 Ways to give:
Your Tithes and Offerings will be accepted at the Credit Union during this time.



Please use the Church envelopes Only for Tithes and Offering or you may mail it to Brookland's PO Box

PO Box at 2093 Columbia, SC 29202Text To Give and online giving

The Brookland Campuses are taking measures to mitigate risk in the spread of the Coronavirus Disease (COVID-19). Brookland's first priority is the health, safety and security of our staff, members and guests. The following decisions have been made and remain under continuous review:

Academy
Ø
Closed to students until further notice. Teachers are using electronic instruction when possible to engage students.


BLEC (Brookland Lakeview Empowerment Center)
Ø
The BLEC is open and will remain open from 8:00 am to 5:00 pm Monday through Thursday and on Friday from 8:00 am to 12 noon.

Ø
Activities for seniors suspended until further notice.
The JB Adams Seniors are holding devotion via teleconference each Tuesday from 10:00 am to 11:00 am on the following phone line:
1-515-604-9336
Access Code: 151473


Ø STEAM @ BLEC has been cancelled until further notice

Ø
The BLEC is open and will remain open from 8:00 am to 5:00 pm Monday through Thursday and on Friday from 8:00 am to 12 noon.
Ø
All group activities have been suspended, but we are still working on other projects including assessment activities, grants, detail cleaning, inventory and other projects

Conference Center
Ø
The Café is closed until Further Notice
Credit Union
Ø
The lobby is closed to all traffic. Customers will be serviced through the drive-thru ONLY

Ø
The drive-through window is available Monday - Thursday 10:00 am to 2:00 pm and Friday from 10:00 am. to 5:00 pm
Ø
Loan applications are being accepted via their website (www.brooklandfcu.org)
Ø
view this flyer for additional information
Ø
Annual meeting scheduled for April 27 will be rescheduled


Foundation
Ø
Tutorial Program (evening tutoring sessions and after school assistance) is canceled until further notice
Ø
20th Annual Community Health Fair postponed to a later date

Ø
the Food and Clothing Bank is closed until further notice.


Northeast Campus Worship and Ministry Activity
Ø Worship service at the NE Campus via stream only at 10:00 am no 9 AM service

Ø
BNE Bible Study via conference call on Wednesdays @7pm

Ø
701-801-1211 passcode: 282-241-232
§
Backup #209-399-9073
Ø
BNE Sunday School via conference call @9:15am on Sunday morning
o
701-801-1211 passcode: 282-241-232
§
Backup #520-420-9020
(NOTE
:
backup numbers are different
)


Wellness Center
Ø
Closed until further notice


West Campus Worship and Ministry Activity
Ø
Bible Study cancelled this week. Check BACK for more INFO ABOUT Bible Study and Sunday School opportunities (coming soon)
Ø
Worship services and sunday school at the West Campus until further notice. join us via streaming only @ 11:00 am no 8AM service ( please download the app or watch us online)
Ø
All Scouting activities are cancelled until further notice
Ø
Administrative office hours 9 AM - 6 PM
Ø Book Corner closing at 6 Pm

THE SENIOR MISSIONARIES BREAKFAST SCHEDULED FOR SATURDAY, APRIL 25, 2020 HAS BEEN CANCELLED. FOR MORE INFORMATION, PLEASE CONTACT BEA STEPHENS AT 803-603-0341.
You are still encouraged to get information from the following sources:


·View the Brookland Star online


·Our Website: www.brooklandbaptist.org
·Facebook: Brookland Baptist Church
·Brookland App: Brookland Baptist Church
·Pastor's Twitter:@RevCBJacksonSr
·Sign up for weekly announcements via email
Unemployment Insurance Opportunity: The CARES Act has created a unique opportunity for some Brookland Associates to file for Unemployment Assistance. Under normal situations, we are not eligible to participate in the unemployment program; however, due to the coronavirus pandemic special rules have been instituted that will allows associates that are not receiving pay (salary, PTO and/or Sick pay) to file for assistance. This includes benefits for associates whose hours have been reduced. If you are eligible, you may apply through the South Carolina Department of Employment and Workforce (SCDEW). Only electronic applications are being accepted at this time on their website www.dew.sc.govDon't Forget to listen to Sunday Sermons, View the Brookland Star, and see weekly announcements on the Brookland App! The problem has been fixed.


Furniture, Fixtures and Equipment for the Christian Learning Center: If there are any Superintendents, School Administrators with relationships with School and Office furnishing companies who might be able to help us with donations or discounts, please email Pastor Jackson at .



If you would like to Donate to our Phase 3 Capital Campaign please click here!